Asta Power Project
---
Why construction professionals prefer Asta Powerproject
Easily exchange data from Primavera and MS Project
Quickly create and update precise project schedules
Produce high quality standard and custom reports
View/manage projects at all levels of detail, anytime
Save with flexible licensing and deployment options
Enter task updates directly using a PDA or laptop
Show, analyze and compare progress against unlimited baseline plans
Easily manage resources, costs and third-party participants
Integrate with MS Outlook, accounting, BIM and ERP systems
Click on the pdf's below to learn more about Asta Powerproject.
Screenshot Tour
Superior Presentation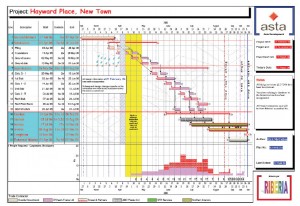 Asta Powerproject gives you unparalleled control over the presentation of your plan. The outstanding visual presentation of project plans improves communication and impresses clients. Choose exactly which features are displayed,  add annotations, control the grid lines appearance and much more.
A Familiar, Accessible Interface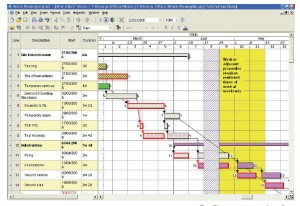 Asta Powerproject's familiar, accessible interface makes it intuitive to use, enabling you to get up and running quickly and minimizing training costs. Asta Powerproject has a classic
Microsoft® Office look and feel, with the same high level menu structure and short cuts. Plus you can customize and control the Asta Powerproject toolbars to suit your needs.
Powerful Reporting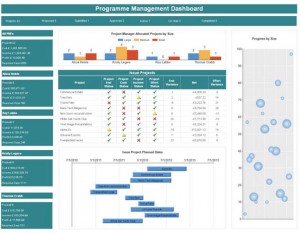 A powerful analytics reporting tool which enables you to make better, more informed decisions. It enables you to export data from Asta Powerproject into a simple database and to create dashboard reporting for senior management and stakeholders. You can drill down, through the graphics, to see the data behind them – down to task level.